Gravesend Minibus Hire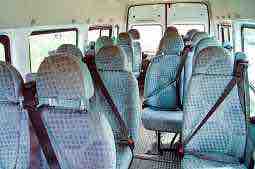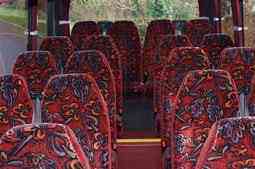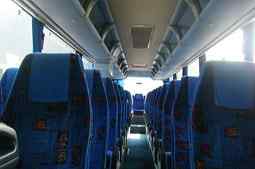 Gravesend – HOME 
Our Gravesend minibus hire provide comfortable coaches for any occasion. We are the leading transportation provider for private tours in north west Kent. Our customers enjoy the thoughtful service that we offer whenever they are hosting weddings, graduations and other events that are important to them and their families. We also provide assistance to business clients, who value our punctuality and return to us when they are organising seminars, meetings and conferences. 
 
A large percentage of our business comes from customers who have remained with us over the years because of our exceptional standard of service. Many of these guests have recommended us to others, who find that our dedication to quality is first rate. While we can get you to restaurants, pubs and historical buildings in Gravesend, our service extends beyond the town's centre. See us first whenever you need reliable transportation to concerts, art exhibitions and other events in north west Kent. 
 
Courteous Team 
Our drivers are regularly rated as being among the best in the industry. They put your safety first and ensure that your route is planned ahead of time. This helps them to avoid unnecessary delays due to obstructions such as traffic. No matter what time of the day you need to travel, you can be sure that your journey will be as smooth as possible. 
 
Our drivers are supported by a talented customer care team who work around the clock to answer your queries. Our experienced mechanics schedule regular maintenance for all of our buses and check them again before they embark on any journey. Working together, all the members of our minibus hire in Gravesend team have helped to ensure the safety and comfort of our passengers on any trip. 
 
Luxurious Buses 
Our modern fleet of buses is available to you when you need transportation for your hen do, stag do, birthday party or other special occasions. Our coaches are manufactured by leading companies such as Ford and Iveco. When you travel with us, you benefit from the technology present in coaches designed by engineers from Mercedes Benz. We select the best buses for our clients because we want you to have features that make your trip with our minibus hire in Gravesend more enjoyable. 
 
Arm rests and head rests are provided so that your shoulders, neck and back can be relaxed for the duration of your journey. With overhead lights, reading the newspaper or catching up on a book is easy. Those who prefer videos and music can enjoy the latest hit shows using our tools. With our PA system, communicating with students, family members or co-workers is easy. For VIPs, a hot and cold drinks facility makes it easy to get a cup of tea or juice to help you feel refreshed. 
 
Every vehicle in our fleet is known for its safety and reliability. Our clients require our services at all hours of the day and night. With our Mercedes 16 seater or 53 seater Volvos, we can get them home in comfort and never be concerned about mechanical difficulties. Our technicians are trained in addressing any problem that may arise with vehicles from any of the brands that form our fleet. 
 
Tour Gravesend 
Gravesend and Gravesham attract visitors from right around the United Kingdom. Gravesend is a historic town which is known for its association with figures such as Charles Dickens. It has interesting ancient buildings and structures such as the Gravesend Clock Tower, which will provide you with excellent photo opportunities if you take a day trip there. Other important structures include: 
The Pocahontas Statue 
The Gravesend Town Pier 
Thames Canal 
The Saxon Shore Way 
Church of St. George 
 
Royal Terrace Pier is a testament to Gravesend's status in the maritime history of the UK. The pier has had river pilots since the late 1800s. It is currently part of the main operations centre of the Port of London Authority. This attraction is only open to the general public at certain points during the year. 
 
Windmill Hill offers a great view of the town and has wooden lodgings available for guests. The adventure centre there offers great recreational activities for students, such as abseiling. We can take your group to the centre for school trips or for day trips with members of your family. A heated outdoor pool there will help you to relax as you enjoy the beautiful surroundings. If you wish to spend time at William Hill or any of the other attractions in Gravesend, book a trip online with our Gravesend minibus hire today.  
 
Quick Reservations 
Our online reservation system is designed for speed and accuracy. You can make your booking in minutes, by simply selecting your destination, pick up time and the size of your group. Information on the number of passengers will be used to select the coach that is ideal for your needs. All of our customers get a free quote from us so they can compare our rate es with others. We know that we have the most competitive prices in the industry.  
 
If you have any queries about your destination, the coach that you want to book or any other aspect of your trip, give our minibus hire in Gravesend a call. Our friendly customer service representatives are always willing to assist you. Book your trip in Gravesend online now or call us today. 
WHY CHOOSE US
Coach Tracker
Flights monitor at all airports
Manage your booking
Printer friendly tickets
G.P.S System
Specialised GPS system Pick you up on time
Timetables
Excellent time keeping
Avoid train delays
Switch to coach to avoid rail disruption
Save money
Save money on all coach sizes
Travelling with us
Voted number 1 for customer service
Luggage capacity
All vehicles have luggage capacity depending on the number of people
---
Online Exclusives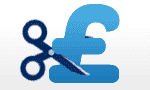 Lowest Rates Guaranteed save money on all sizes coaches.
Creditcards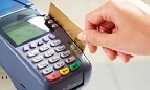 All Credit Cards Accepted
( charges may apply )
Business Accounts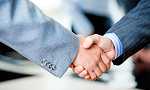 Business Accounts and Contract Work welcome.
Travel to Europe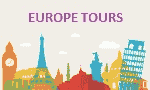 Travel to Europe- All inclusive
24 hours service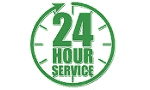 24 hour service 7 days a week.
Airport transfers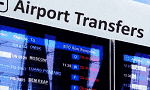 Airport transfers Free parking included at all airports.